If you're planning to travel and can't take your cat along, boarding your feline will ensure she's well cared for while you're gone. At The Cat Practice, we offer safe, secure, affordable pet boarding services to cat owners in the Oak Park, IL, area. These FAQs provide answers to questions you may have about boarding a cat.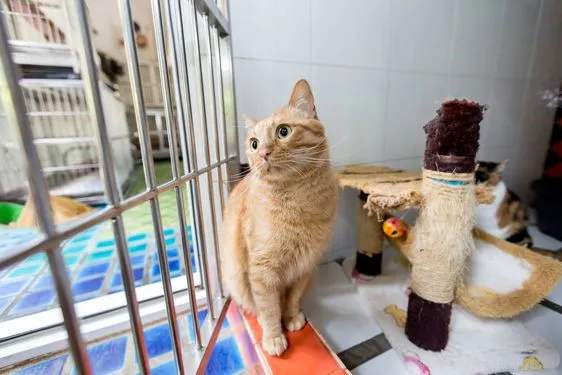 Why should I board my cat?
There are numerous advantages to boarding your cat as opposed to hiring a cat sitter. Cats at our boarding facility are looked after by trained caregivers with years of experience in their field. Your cat will receive constant attention from our staff as opposed to a brief visit once or twice a day from a sitter. We also have a veterinarian close by to handle healthcare issues that may arise.
Why should I board my cat at a veterinary clinic?
The greatest advantage of boarding your cat at a veterinary clinic like The Cat Practice is having easy access to a veterinarian and veterinary staff for pet emergencies that may arise. Our Oak Park, IL, vet will also monitor the health of senior and special needs cats in our care to ensure they stay healthy and happy during their stay. If your cat requires medication, we'll make sure she gets it on schedule along with vitamin supplements or other dietary needs.
How do I prepare my cat for pet boarding?
Planning ahead is key to a pleasant boarding experience for your cat. We require that all cats be up to date on their vaccinations to prevent the spread of contagious diseases. We also recommend your cat have a checkup before boarding to ensure she's in good health and free of fleas and ticks. We require viral testing in addition to current vaccines. We can provide limited medical services like vaccinations and dental care if your cat is boarding for a longer visit. If your cat has never stayed in a boarding facility before, you can bring her for a visit to meet our caregivers and get her used to our facility before her stay.
What items should I bring from home?
You can bring your cat's favorite food and treats as well as favorite toys so she feels more comfortable in her new "home" while you're away. If your cat takes medication or vitamins, bring those as well, so we can keep up with her healthcare needs.
Board Your Cat at The Cat Practice While You're Away
At The Cat Practice, Oak Park, IL, we do all we can to make pet boarding an enjoyable experience for our feline guests. Here, your cat will be treated with TLC to help her feel safe and secure during your absence. To schedule a visit or make a reservation for boarding your cat, contact us at 708-383-5997.